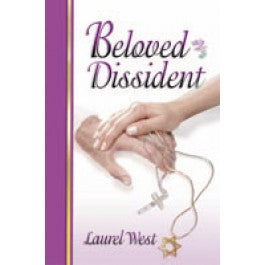 A gripping story of human relationships, passionate love, faith, and spiritual testing. Set in the world of high finance, intrigue, and international terrorism, the lives of David, Jonathan, and Leah intermingle on many levels--especially their relationships with another and with God.
Immersed in her research, Leah Beaumont has no time to fall in love. Undaunted, Jonathan Grante falls in love with her. Challenged and fascinated by her French-Jewish background, he pursues her with determination. David Rothman, a Penn State gymnast, is also smitten by this Jewish girl. As he seeks her friendship and affection, an emotional triangle is set up that begs to be resolved.
As the two men tangle with each other in a rising whirlwind of excitement and danger, each hopes to win the fight for Leah`s love. One of these rivals will move Leah to a level of commitment and love she has never imagined--or dared to dream. Whom will she choose?  
About the Author
Laurel West is a graduate of Penn State University. She has been a free-lance journalist for twenty-eight years, and has developed and taught Bible studies for a campus fellowship. Her enduring interest in faith issues between Christians and Jews began with her early friendships in her hometown of Ambridge, Pennsylvania.
Paperback.   5.7 x 0.3 x 8.4 inches  256 pages.