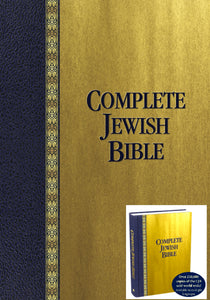 Case Lot of 10 for Congregational Use
NOW offering the Complete Jewish Bible in a Congregational Reading Version (Does not include the Introduction and Appendices) at the unbelievable price of only $14.99 each when you buy a case of 10. That's a total of only $149.90, a 35% savings! Hard Cover For Congregational Use Only—Not for Resale OVER 250,000 Sold World Wide.
Now Everyone Can be on the Same Page, Literally…Even Your Visitors!