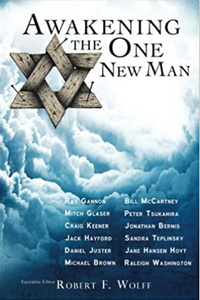 Jews and Gentiles Becoming One
The body of believers has entered the season when Jew and Gentile are called together by finding our identity in the person of Yeshua, the Messiah of Israel.
Robert Wolff has assembled a forum of the world's foremost Messianic and Gentile authors and theologians whose ministries are actively supporting reconciliation within the body of believers. Each author explains in riveting detail a facet of the journey of Jews and Gentiles as they discover a shared calling to be One New Man.
When Jew and Gentile come together as One New Man, the Lord has stored up a release of blessing and power that will forever change humanity's destiny