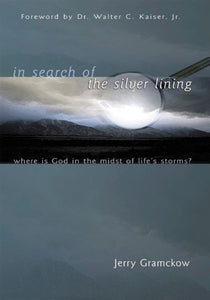 When faced with suffering, what are your choices?
Storms have always raged. And people have either perished in their wake or risen above the tempests, shaping history by their responses…new storms are on the horizon. How will we deal with them? How will we shape history or those who follow us? The answer lies in how we view God in the midst of the storms.
Answers to the problem of pain and tragedy often elude the people of God. In this sensitive book, this editor at Focus on the Family, attempts to answer one of life`s toughest questions, but not in the usual way. He says that the real importance of suffering does not lie merely within the individual`s ability to analyze his condition and solve his problems. He claims that suffering is God`s way of building a close-knit, interdependent community. That community should be the primary way to deal with individual suffering. For those going through difficult circumstances, this book offers a hopeful, scriptural approach that can help you through the storms of life. Foreword by Dr. Walter C. Kaiser, Jr.
The Messianic Times, Summer 2000
"Gramckow resists the blithe platitude, the glib answer . . . . examples make the reading pleasant despite the heaviness of the topic."
Daniel Juster, Th.D., Director, Tikkun Ministries
"This book shows the way to a biblical balance in regard to suffering. It is a correction to an orientation that seeks personal peace and affluence and then finds Yeshua as the means to achieve it."
Joseph C. Aldrich, President Emeritus, Multnomah Bible College and Biblical Seminary
"Jerry Gramckow has laid the foundation to embrace pain and suffering and anticipate the eternal outcome."
Ray Beeson, evangelist, author, and President, Overcomers Ministries
"Jerry Gramckow looks at this age-old dilemma with some fresh insights."
Paperback.  5.5 x 0.4 x 8.5 inches.   176 pages