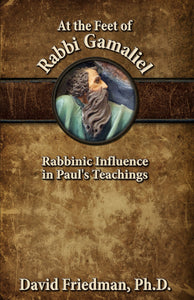 The influence of Rabbi Gamaliel upon Shaul (Paul), his student, has neither been fully appreciated nor adequately analyzed, until now. There can be no doubt that the influence of the Rabbi upon his student(s) would have been a large one, given the historical circumstances surrounding the life of Shaul.
Shaul was on the "fast track" to becoming a sage and Sanhedrin judge. His self‑description depicts himself as passionate for the Torah and the traditions of the fathers, typical for an aspiring Pharisee:  "…trained at the feet of Gamaliel in every detail of the Torah of our forefathers. I was a zealot for God, as all of you are today" (Acts 22.3, CJB).
Literally, "at the feet of Gamaliel", is in keeping with the Pharsaic injunction to" cling to the dust of their (the Pharisaic sages') feet, and drink their words with thirst."
Did Paul continue following the influence of Rabbi Gamaliel or did he turn against the instructions of his teacher?
Did Paul continue to value the Torah and Pharisaic tradition? 
Did Paul create a 'New' Theology?
 The results of the research within these pages and the conclusion may surprise you.
 Finally, someone with the stature of Dr. David Friedman has put an in-depth study of Rabbi Saul's education within the Jewish world of his time, describing some key areas in which Saul of Tarsus was influenced by the first century rabbinic schools in which he was trained. —Dr. Patrice Fischer, Netzer David International Yeshiva, USA
 Any serious Bible student interested in the Jewish context of the New Testament will find "At the Rabbi's Feet" to be a great help. The author is engaged in the essential task of liberating Paul the Apostle from his captivity to the Reformation and restoring him to his rightful place in the rich landscape of first-century Judaism. —Rev. David Pileggi, Rector, Christ Church and Former Director, Alexander College, Jerusalem, Israel.
 Dr. David Friedman is the former Academic Dean and Professor of Jewish Studies at King of Kings College in Jerusalem, Israel. Currently, Friedman lectures internationally on biblical topics, as well as on the history of the modern State of Israel. A former member of the Israel Defense Forces, he also works actively in the area of Jewish-Arab reconciliation as a speaker and mentor and is an advocate for a secure State of Israel.
Paperback. 5.4 x 0.4 x 8.3 inches.  100 pages.