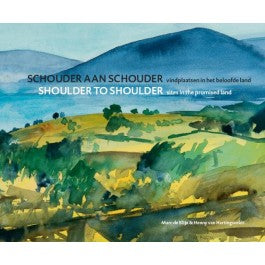 In this book with beautiful watercolours and surprising photos, Marc de Klihn and Henny van Hartingsveldt offer a unique view of Israel.
It is a book of art in the first place. At the same time it has a surplus value in the combination of expression in art and the beauty we find in the words of the Bible, both from the Old and the New Covenant. The other way round is also true: the Bible verses become more vivid when you see them expressed in watercolours and photography.
In this way, the interaction between pictures and texts is an invitation to read and study the Bible, and discover its actuality.
A wonderful gift for any occasion.
148 pages. 10" x 9.75"